EVOO
Extra vergin olive oil
Consuming good extra virgin olive oil should be a pleasure, first of all, since it is tasty and genuine. Also it promotes good health for our body, and this makes olive oil a must have in every kitchen. Of course it is not a medicine, but the call for the use of olive oil not only gives our meals a nice dressing and beautiful flavor; also helps us feel and look better.
---
The olive tree is native to the Mediterranean area and its first appearance dates back to 8000 BC. Over the centuries it achieved a growing relevance both material and symbolic. Indeed olives were offered as a gift to the Gods, as a symbol of peace, prosperity and longevity, as well as lamp fuel, a medicine, a currency. Today extra virgin olive oil is one of the main ingredients of the Mediterranean diet and a real boost for beauty and health.
Just to mention a few qualities: good extra virgin olive oil has high levels of vitamins ( vitamin K, vitamin E, vitamin D and betacarotene that body converts into vitamin A), is good for blood pressure, arthritis and belly fat. Also, the use of olive oil may have benefits on colon, breast and prostate cancer for it encourages tumor cell death. It reduces inflammation, fights Alzheimer's disease, lower levels of LCD (bad cholesterol) while raising levels of HDL (good cholesterol).
Beauty highlights: extra virgin olive oil is beneficial for men's and women's daily skin care. It is super hydrating and moisturizing. It prevents from acne and pimples because it's natural and doesn't occlude pores; it makes skin very soft and reduces wrinkles. Also, it can be used as a natural make-up remover.

Leccino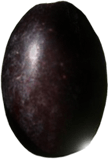 Frantoio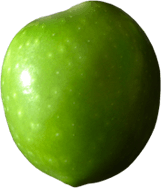 Nocellara del Belice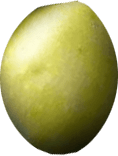 Biancolilla

Carolea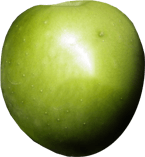 Tonda Iblea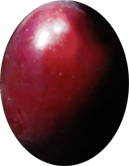 Moresca
Delicate, captivating flavor of freshly cut grass, almond and artichoke. Medium intensity of pungency and bitter taste.
Intense notes of artichoke leaf, light cut grass and fresh almonds. Nice bitter harmony and peppery persistent aftertaste.
Vibrant and robust; grassy, herby, and very spicy, a mild, buttery flavor, tomato notes, light scent of artichoke and almond.
Light olive taste and slightly bitter with hints of artichoke, almond and tomato. Marked grass scent and slightly bitter and pungent at the end.
Intense at nose with note of almond, artichoke and green herbs. Slightly fruity with a strong bitter sensation and a light spiciness at the end.
Medium high olive fruity with grassy notes, tomato and artichoke scent and light flavour of fresh almond; bitter and pungent flavours are of medium intensity.
Moderately fruity, bitter and pungent with hints of tomato, artichoke and grass.
Life-cycle of oil
The main steps to production
---
01
Harvesting
October's the month of the picking. Just turn on your pc and get to experience the true olive harvesting. We take care of your grove and stick to tradition to guarantee the best extra virgin olive oil. Olive picking, thus, is done by hand.
02
First Press
Right after the harvesting, olives are stored in robust, airy crates and sent to the mill, which is generally located only few kilometers away from the field. In so doing, olives are kept fresh, fragrant and protected from bruising. Once olives are cleaned and washes they are cold-pressed. No heat is added to the process so that your extra virgin olive oil maintains high quality and healthy benefits.
03
Crushing
This step takes 20-40 minutes. Once olives are pressed, the kneading process begins. The olive paste is crushed, the vegetation water removed and the oil droplets agglomerate into larger drops preparing for the release of the oil.
04
Bottling
Extra virgin olive oil is almost ready to be bottled. After tasting it, we make sure the new olive oil is perfect to be stored.
How to choose and store quality olive oil
---
Pressing
The real Extra Virgin Olive Oil must be made only by olives extracted without excess heat, solvents, or chemical treatments, not refined or treated.
Aromas
Quality Extra Virgin Olive Oil must not have undesirable aromas and flavors. It has to taste fresh and pleasing to the palate and the nose.
Best before
Extra Virgin Olive Oil has 1 to 2 years of life in unopened bottles, so pay attention to the label and the harvest date. Once the bottle is open, consume it within 8-12 weeks.
Protection
Extra Virgin Olive Oil is delicate. When you store it protect the bottle from heat sources and light. Also remember to close the cap or cork tightly.